Investment Grade Bonds: A Potential Alternative over Silver Bonds and Time Deposits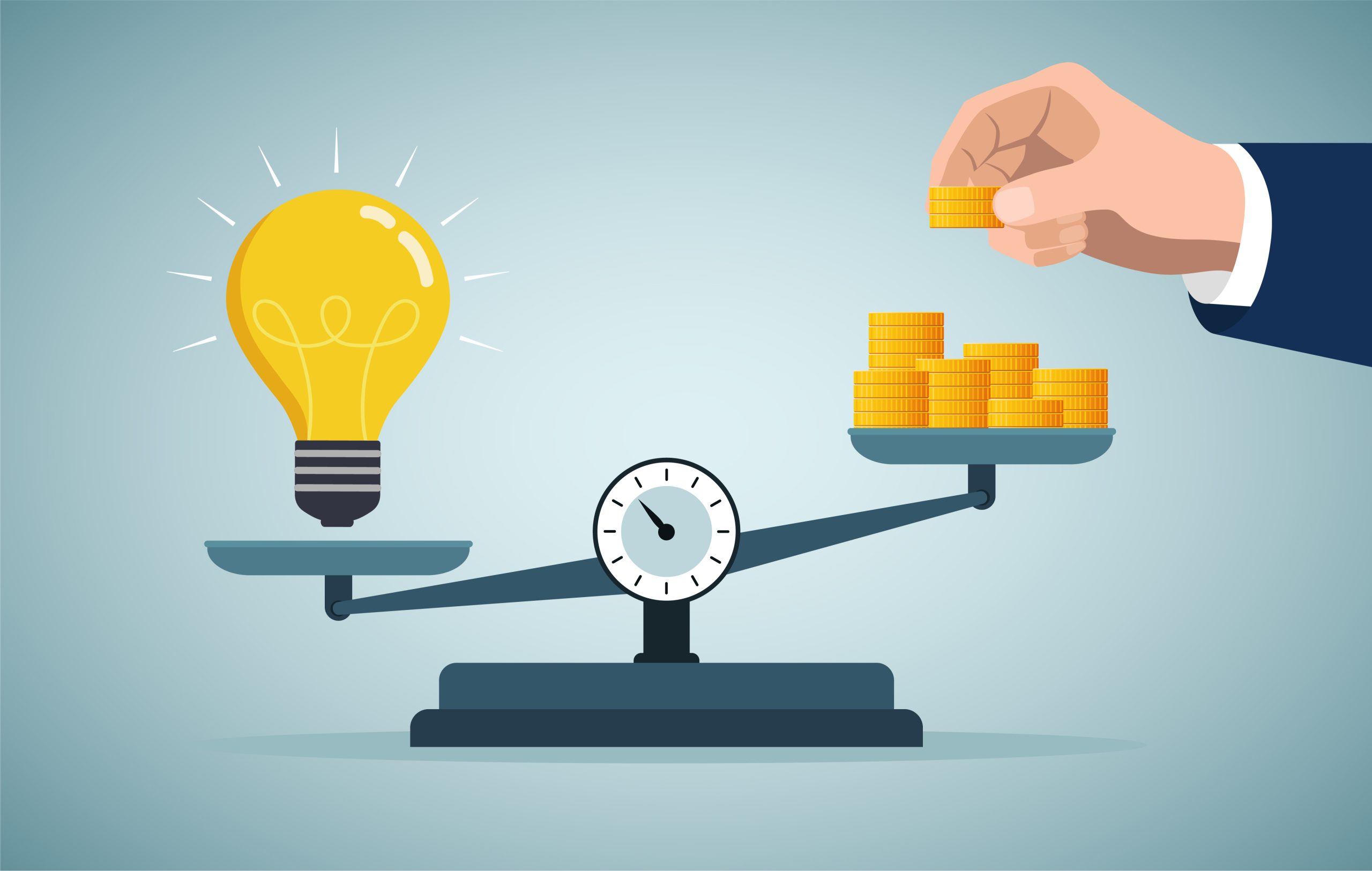 Over the past year, time deposits have sparked significant interest due to lucrative interest rates of up to 10%[1]. However, recently, these rates have dwindled, with some banks offering a mere 4.5% on 3-month HKD time deposits. This shift has redirected market attention to silver bonds. In July 2023, the Hong Kong government unveiled silver bond sales for residents aged 60 or above, promising a minimum return of 5%. Yet, some investors are exploring alternative investment avenues that could potentially yield more than 6%, such as investment-grade bond funds.
This article delves into the concept of investment-grade bond funds and unravels the three key factors that are drawing investors towards these funds.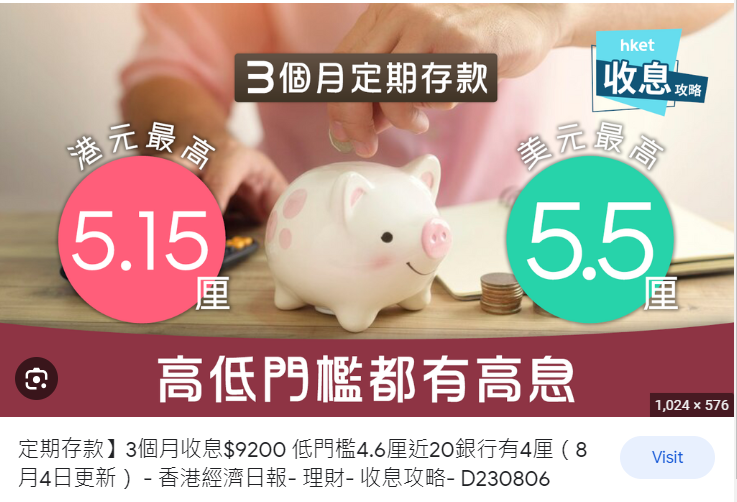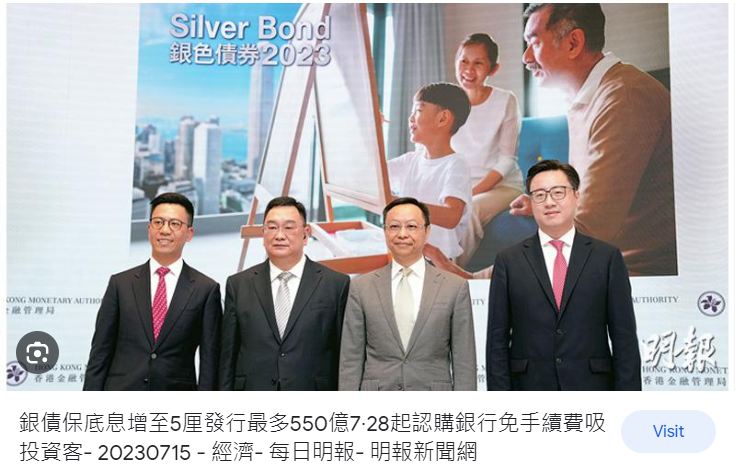 The Intricacies of an Investment-Grade Bond Fund
An investment-grade bond fund is a mutual fund primarily invested in investment-grade bonds. These high-quality bonds, issued by governments or companies, carry a credit rating of BBB- or higher, making them less risky than their counterparts. The fund aims to achieve medium to long-term capital growth and regular income by primarily investing in these bonds
The Appeal of Investment-Grade Bond Funds
1. Strategic Investment Amid an Interest Rate-Cutting Cycle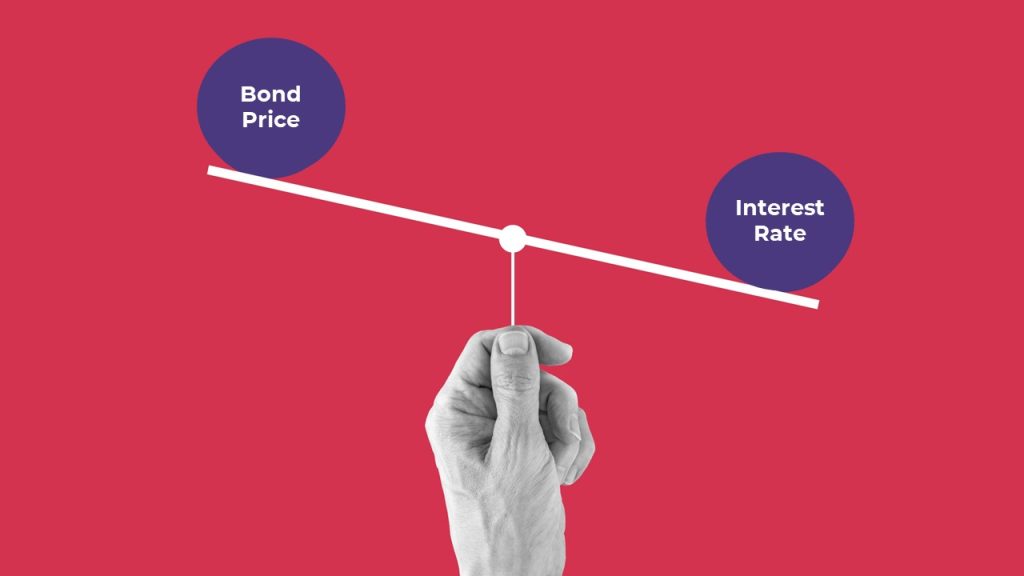 In June 2023, U.S. inflation decelerated to 3%, nearing the government's target of around 2%. This development is leading the market to anticipate the end of the current interest rate hike cycle. Given the inverse relationship between bond prices and interest rates, a decrease in market interest rates typically triggers a rise in bond prices. If the U.S. embarks on an interest rate-cutting cycle, bond prices could rise. In July, the U.S. Federal Reserve hiked interest rates by 25 basis points to a range of 5.25%-5.50%[4], leading the market to speculate that this hike might signal the end of the current tightening cycle. Hence, investment-grade bond funds are appearing as a plausible option for investors during this period.
Figure 3 – Inverse relationship between Interest Rates and Bond Prices[5]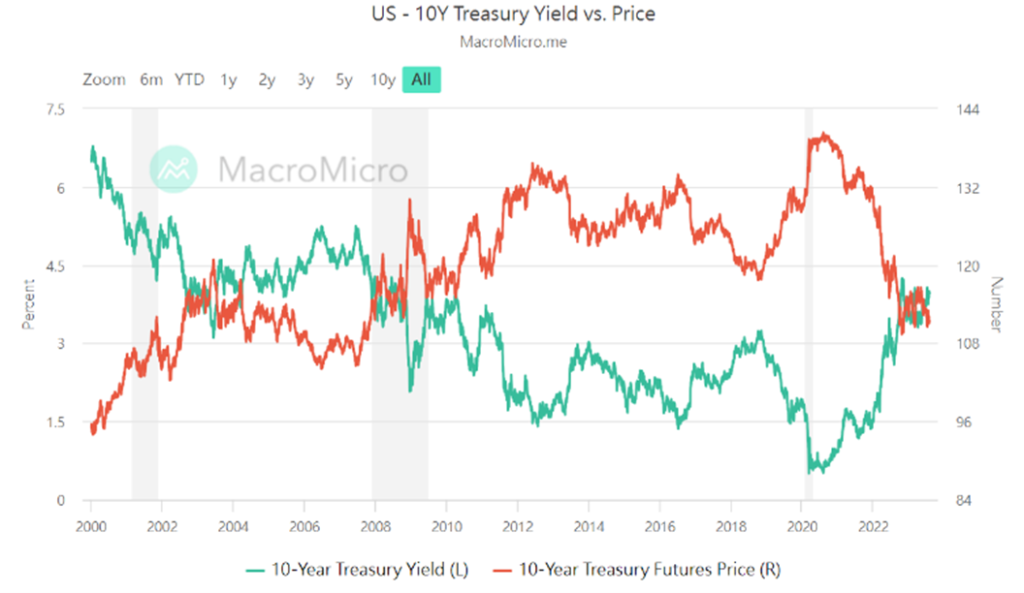 2. A Safe Harbor Amidst Market Recession and Uncertainty
The banking crisis in March 2023 significantly affected market sentiment, and the World Bank has warned of potential global economic downturns later this year[6], prompting investors to shift towards more conservative investments. Historical data shows that bonds have performed well during recessions or bear markets, as central banks, including the Federal Reserve, often cut interest rates to stimulate market growth. This strategy could lead to positive returns and outperformance versus equities during recessionary periods.
Figure 4 – Bonds Outperform Equities During a Recession[7]
Moreover, investment-grade bonds, with a minimum rating of 'BBB-', are generally considered safer than bonds of lower quality. Some investment-grade bond funds in the market hold bonds with a minimum 'A-' rating, primarily comprising government and corporate bonds.
3. The Allure of potentially Higher Returns
Some investment-grade bond funds are currently offering attractive yields that potentially exceed 6%[8], which could attract long-term investors seeking higher bond yields. Despite the possibility of a slight rise in benchmark interest rates by the Fed, the current higher bond yields provide some cushioning effect to a decline in bond prices. Compared to silver bonds or time deposits, some of the investors prefer investment-grade bond funds as they offer competitive yields and additional potential upside from bond price increases.
Figure 5 – Federal Funds Rate vs US Bond Yield[9]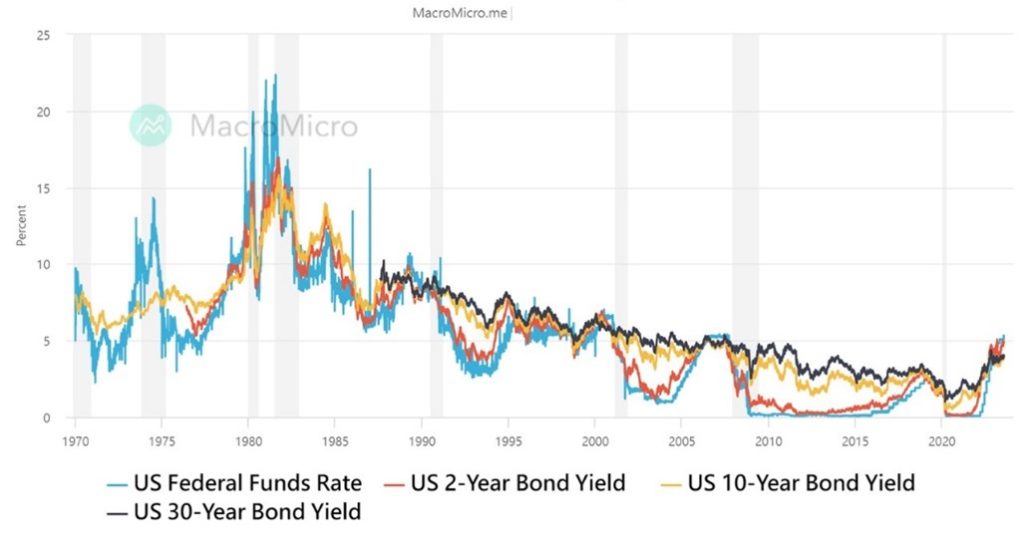 To conclude, in the current market landscape, investment-grade bond funds might cater well to investors seeking stable, medium to long-term investments. If you would like to understand this asset class and know more about the potential investment opportunities to diversify their portfolios, please talk to your financial advisor at OnePlatform Asset Management today and see how you can leverage them to meet your financial goals.
[1] Data from HKET; [2] Data from HKET; [3] Data from Mingpao; [4] Data from www.investopedia.com; [5] Data from MacroMicro; [6] Data from HK01; [7] Data from Darrow Wealth Management; [8] Data from Yahoo news; [9] Data from MacroMicro
#Disclaimer and Notes
Investment involves risk. Investors should carefully consider whether any investment products or services mentioned herein are appropriate for investors in view of their investment experience, objectives, financial resources and circumstances. The information is for general information and reference only and does not constitute nor is it intended to be construed as any professional advice, offer, solicitation or recommendation to deal in any of the securities or investments. OnePlatform Asset Management Limited shall not be liable for any loss or damage caused by any person's use or misuse of any information or content, or reliance on it. Please consider to seek professional advice before making any investment decision if needed.
Fund products and portfolio management services are distributed and/or rendered by OnePlatform Asset Management Limited (a licensed corporation with SFC CE No. AFQ784).